Features
Hydrotherapy
The Spa Wholesaler Spas offer the ultimate hydro-therapeutic experience! Our seating and jet arrangements are specifically configured to target those areas of the body that need relief the most.
Water Purification
The Spa Wholesaler's advanced water purification system keeps the spa water clean with minimal user and chemical maintenance. All of our portable spas come standard with an antimicrobial shell, ozone generator, and at least a 50 square foot pleated filter to help keep the water clean and crystal clear.
Luxuries
Luxury features expand the functionality of the spa. The Spa Wholesaler spas are more than hydrotherapy marvels – they are also a great venue for entertainment! Designed to optimize the relaxation experience, these features make a Spa Wholesaler spa a great place to spend time with family and friends.
Construction
In the spa industry, 'The Spa Wholesaler' is synonymous with 'Dependable.' Our spas are built for years of dedicated service in even the toughest of climates. In other words, we build our portable spas to work as hard as you do.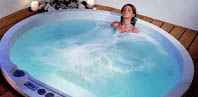 LED Lighting
The addition of a beautiful LED lighting system to your spa illuminates the texture and detail of the spa's interior, and the spa's cabinet.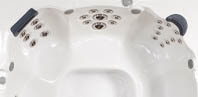 Ergonomic Design
Comfortable, ergonomic seats are at varied depths to accommodate different spa users.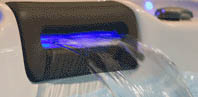 Pillowfall
Let the warm water flow over your neck and shoulders for the ultimate in relaxation.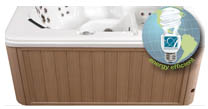 Low Maintenance Cabinets
Our optional synthetic PermaWood spa cabinets are lighter in weight than wood and also more resilient and durable.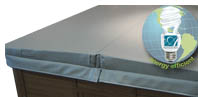 Standard Spa Cover
The ASTM Deluxe safety cover adds insulation value and protects your spa. Relax knowing your spa is being kept safe and insulated.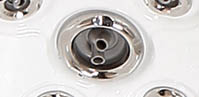 Powerful 5″ Jets
Ground-breaking jets deliver deep muscle penetration for an effective massage. The unique dual jet design delivers an active massage even through static jets.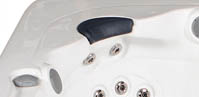 Neck Jets
Soothe your neck and shoulder with the South Sea's neck jets.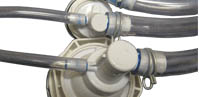 Construction & Plumbing
The South Sea's leak-resistant plumbing is comprised of special high-quality flexpipe and hoses.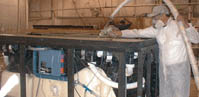 ArcticPac Insulation
The double-layered insulation system features a reflective sheet of bubble-foil lining the inside of the cabinet combined with a coat of Icynene foam.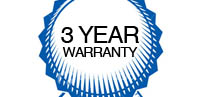 Warranty
The standard warranty comes with lifetime for structure, three years for surface, electrical and plumbing, and one year for cabinet.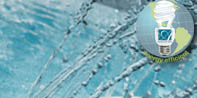 Ozone Water Purification
Use of Ozone means that fewer harsh chemicals are needed to keep the spa water clean.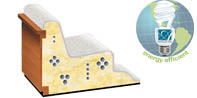 Full Foam Insulation
Full foam insulation is used between the cabinet and the shell for optimum heat retention and unparalleled plumbing security.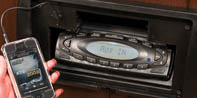 Marine-Grade Stereo System
With your own South Seas spa, total escape is within reach every day. A stereo system is a perfect addition to complete your luxurious retreat.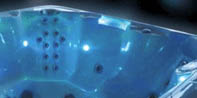 TopRail LED Lighting
The system includes lighting the top of the spa with small LED lights.